John Evans and John Tate started planting vines in Wilyabrup, in the heart of Margaret River, in 1974. They named the vineyard Redbrook, after Tate's beloved Daschund.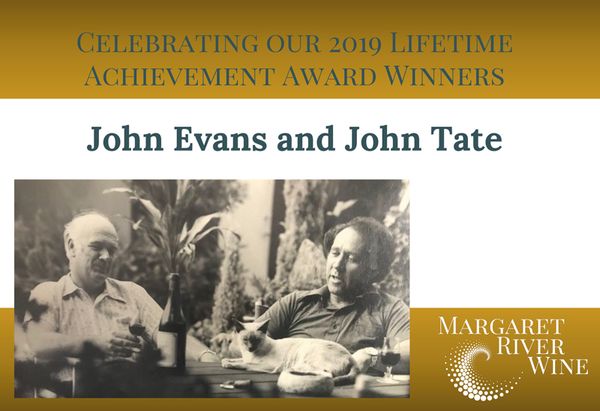 John Evans & John Tate back in the day with one of their pets. (Photo: MargaretRiver.Wine)
Evans & Tate winery & their Redbrook vineyard. (Video: Evans & Tate Wines YouTube channel)
The Wilyabrup region is renowned for being the source of some of Australia's best Cabernet Sauvignons and our Redbrook vineyard is no exception. The vineyard is home to some of the oldest vines in Margaret River and the Evans & Tate wines take inspiration from this historic parcel of land.
The Dashchund dog's picture could never be found but his name remains forever at Evans & Tate winery. (Margaret River, Western Australia). (Photo: E&T)
EDBROOK CELLAR DOOR
A visit to the Evans & Tate Redbrook Cellar Door is a memorable experience. Set among some of the oldest vines in Margaret River, the picturesque landscape offers the perfect setting to soak up the best views and wines the region has to offer. Whether you are meandering through the various wineries in the area or coming to try the Evans & Tate range, the idyllic setting, benchmark wines and professional staff will make your visit an extraordinary one.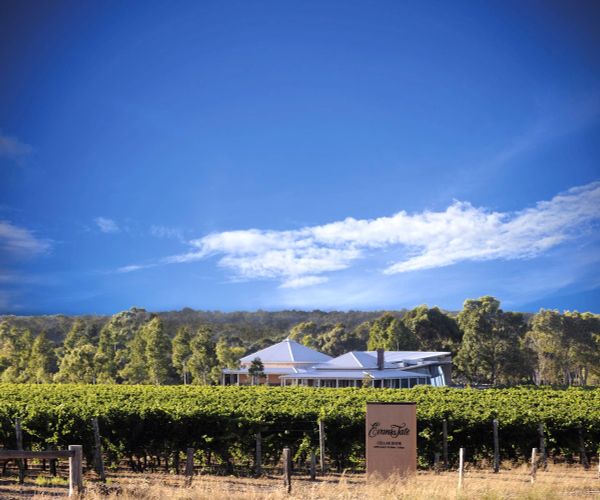 The Evans & Tate Redbrook Cellar Door as viewed from afar. (Photo: E&T)
STATISTIC OF THE REDBROOK VINEYARD
Size: 20 ha – 12.3 ha under vine
Varieties: Cabernet Sauvignon, Shiraz, Semillon
Vines per hectare: 1,440
Row spacing: 3.6m – 3.0m for Cabernet
Vine spacing: 1.8m – 1.0m for Cabernet
Soil type: Organic matter over sandy loam with varying layers of gravel stones and some white clay
Trellising: Mostly VSP – Scott Henry for Shiraz
Orientation: Mostly east–west, 'Young' Block of Cabernet north–south
Inside the Redbrook vineyard. (Photo: EvansandTate.wine)
REDBROOK WINES AVAILABLE IN VIETNAM

RADA Vietnam is currently distributing the following Evans & Tate Redbrook wines:
- 2017 Redbrook Estate Chardonnay
- 2012 Redbrook Cabernet Sauvignon (very few left)
- 2016 Redbrook Estate Cabernet Merlot

You can order directly on www.ilovewines.vn or dial +84 936 088 313 for more information.
Source: EvansandTate.Wine