The Yarra Valley is considered Australia's most prominent cool climate region, revered for producing exceptional Pinot Noir and Chardonnay. The variable and long growing seasons experienced in the Yarra Valley encourages distinctive varietal flavour and complex structure, hallmarks of our regionally expressive Yering Station wines.
Yering Station introducing their history and viticulture. (Video: RADA Vietnam's YouTube Channel)
Yering Station's vineyards are made up of five Yarra Valley sites across the Yarra Glen and Coldstream subregions.
Yering Station's vineyard at Yarra Valley, Victoria, Australia.
Each site has subtle changes in soil, aspect and elevation which enable us to make the most of each vintage's climatic differences. At Yering Station, soils, canopies and yields are carefully managed to ensure the highest quality fruit makes it to our winery, and then to your bottle.
Yarra Glen. (Image: Traveller.com.au)
Each vintage, they employ the use of precision viticulture to map and isolate the finest parcels from the best blocks and the best rows. Such practices include cutting-edge soil and canopy mapping technology.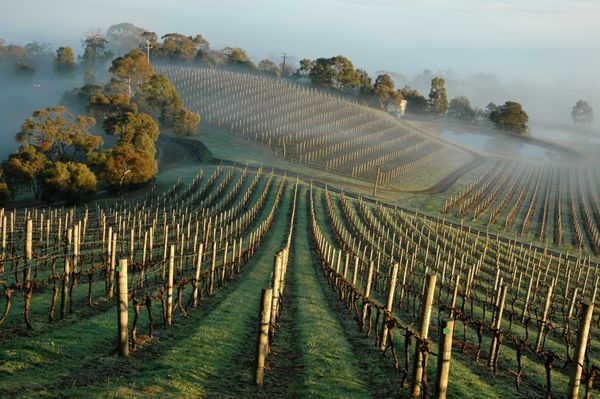 Coldstream Hills at Yarra Valley. (Image: Wineyarravalley.com.au)
By using precision viticulture, Yering Station is able to highlight immaculate parcels and honour them with integrity.
Yering's flagship wine, the Scarlett Pinot Noir, proudly epitomises this viticultural approach, which was originally pioneered at Yering Station by the late Nathan Scarlett.
Source: Yering.com