Being a wine pioneer in Victoria, Australia, Yering Station planted the first vineyard on Victorian soil in 1838.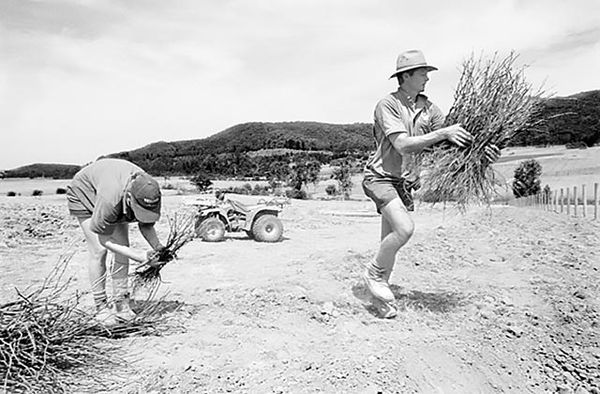 The beginning days at Yering Station.
THE BEGINNING
The Scottish-born Ryrie brothers ventured into the Yarra Valley, acquiring 43,000 acres and naming the land 'Yering', its Aboriginal name. The brothers planted two grape varieties but primarily used the land for their cattle. During the early 1850s Paul de Castella took ownership of Yering Station and began developing from what remained primarily a cattle station into a landmark of winemaking in Victoria.
One of Yering Station's vineyards.
For years the Yering Station vineyard was one of the largest in the area, and visitors and holiday makers to the Yarra Valley increased. Wines from this new region began to make their mark on the world, with Yering taking out awards such as the Argus Gold Cup for best Victorian Vineyard in 1861 and a Grand Prix at the Universal Exhibition in Paris in 1889, where only fourteen awards were ever presented internationally.
MODERN HISTORY

Rathbone Wine Group's symbol.
After changing hands several times throughout the early-to-mid 1900s, Yering Station was purchased by the Rathbone family in 1996.
As lovers of wine, the Rathbone family had contemplated the idea of becoming wine producers for many years. Having planted the Laura Barnes Vineyard in 1995 and with the family's background in agriculture, manufacturing and their passion for the wine industry, the purchase of Yering Station was an obvious step forward.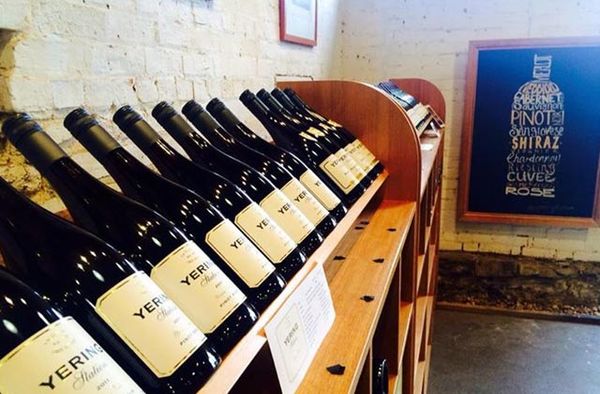 Yering Station's wine store in Australia.
This natural progression coupled with a combination of family talents allowed them to develop a successful business around quality wine. The Rathbone's purchase of Yering Station was a big year for the property bringing forth the successful venture with Champagne Devaux.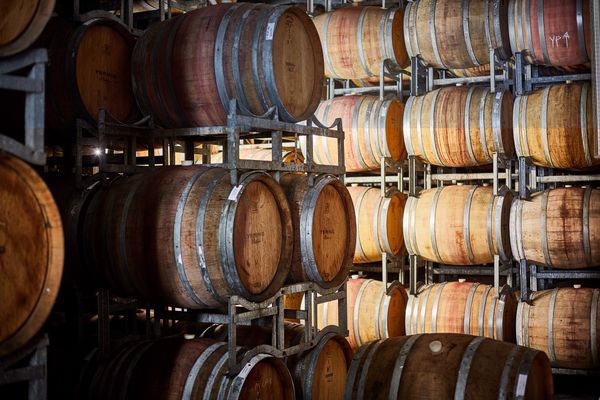 Yering Station's wine barrels.
Yering continues to be a family owned and operated winery dedicated to producing wines of quality and distinction. The Rathbone family is committed to providing an environment that allows its passionate young team to thrive.

TODAY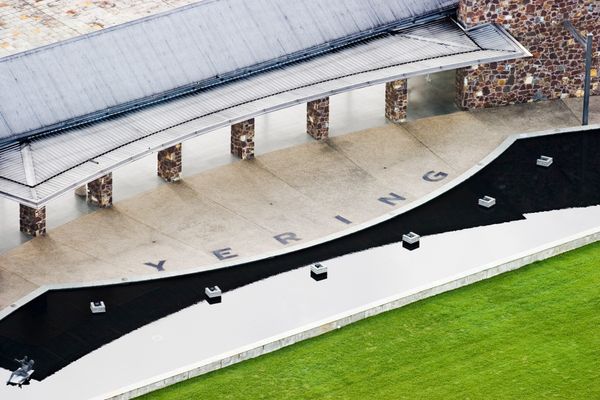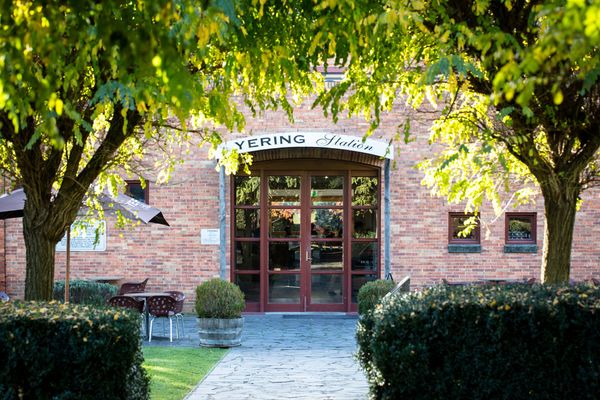 Yering Station's cellar door.
The importance of proud heritage is still a visible and prominent feature of the property, including the original avenue of elms, heritage-listed barn and early winery building (which is now home to the Yering cellar door).

The Rathbone family's vision for the property has led to major accomplishments including winning the 'International Winemaker of the Year' at the highly established International Wine and Spirit Competition, London 2004; and the property being inducted into the Australian Tourism Awards 'Hall of Fame' in 2006.
Recently, Yering Station's winery was also prouded awarded 5 red stars at the 2020 James Halliday Wine Companion.
Source: Yering.com