Islay Mist Original has just taken Double Gold at Women's Wine & Spirit Awards, at the first time of entering.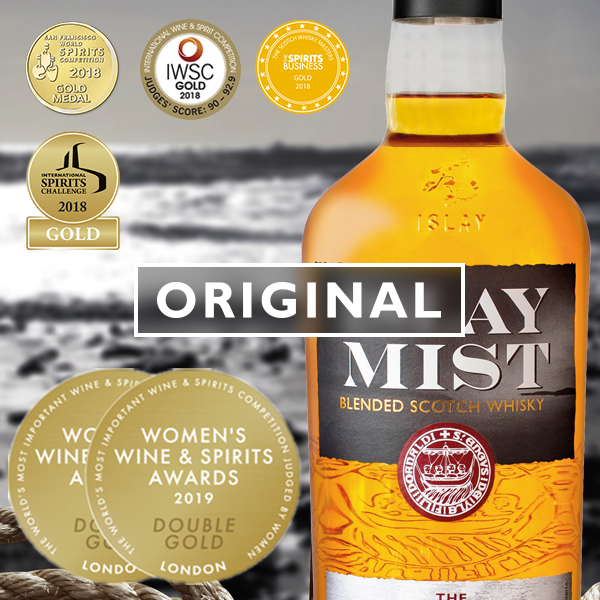 Latest Double Gold achieved by Islay Mist Original Peated Blend, along with past medals. (Photo: IslayMist.com)
Just over half a year ago Islay Mist was relaunched in a new bespoke bottle, with labels created by artist John Fleming portraying his impression of the bay of Laphroaig. The vision was inspired by the Islay landscape and the changing Islay Mist labels through the decades all the way back to the beginnings at Laphroaig Distillery in the 1920s. While the packaging needed a refresh to support its massive growth potential it is paramount to stress that the relaunch only involved the packaging while every precaution has been taken to safeguard the recipe of the award-winning whisky inside.

Double Gold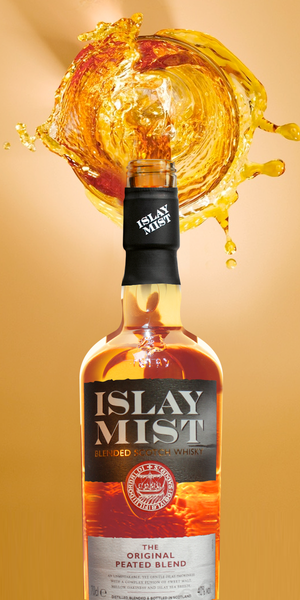 Islay Mist Original Peated Blend's label. (Photo: MacDuff Int')
To prove this point Islay Mist Original has just taken Double Gold at Women's Wine & Spirit Awards, at the first time of entering. The prestigious accolade where women buyers judge different spirits adds to golds from previous years from International Spirits Challenge, International Wine & Spirit Competition, San Francisco World Spirit Awards and World Whiskies.

Gold tradition and debut gold
And now the 2019 results (embargoed until 3rd June) from International Spirits Challenge are just in. Here Islay Mist continues to take gold every year – this time with its 12 year old expression. A great annual tradition that showcases our commitment to wood and spirit investment and management. Whisky writer Dave Broom was right when he said of Islay Mist "It's a jewel".

But that is not all – at the first time of entering the stunning liquid in Grand Macnish 15 Years Old Sherry Cask Edition secured a Double Gold while its younger sibling Grand Macnish 13 Years Old Rum Cask Edition brought home a Silver. Both variants are hard to come by as they are currently only available in choice liquor stores in North America.

Gold was also awarded for Lauder's at the International Spirits Competition. Here it was the luscious Lauder's Port Cask Edition that was judged to be worthy of a gold medal.
Source: MacDuff International