The Lane Vineyard (TLV), a winery based in Adelaide Hills, South Australia, takes sustainability seriously. They are always working at being socially responsible, environmentally sound and economically viable.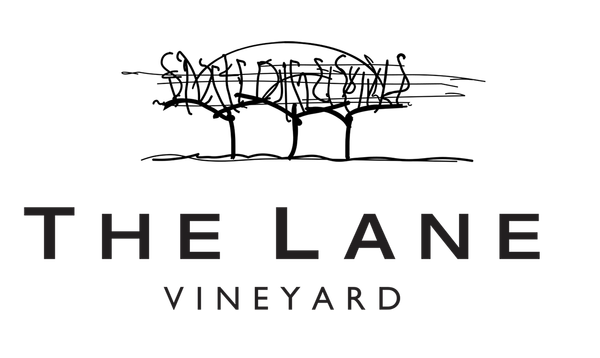 The Lane Vineyard has been the custodian of an enviable piece of pristine Adelaide Hills terroir since the first vines were planted by the Edwards family in 1993. Sitting 400m high atop the rolling hills adjacent the Onkaparinga Valley, the vineyards enjoy the warm days and cool nights that the Adelaide Hills Wine Region is so famous for.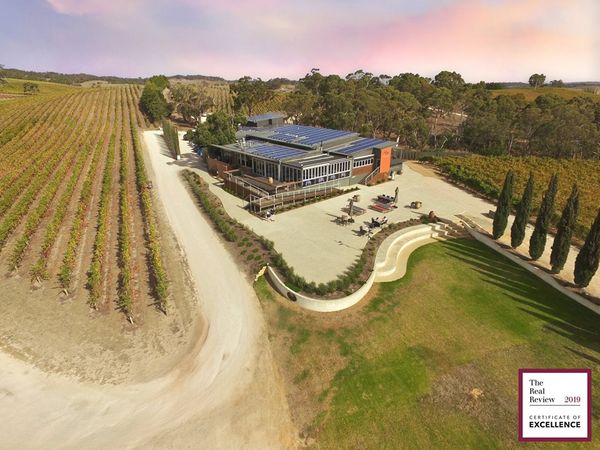 TLV's winery in Adelaide Hills, South Australia. Photo chosen by The Real Review when TLV received the Certificate of Excellence in 2019.
The Lane Vineyard winery was designed to meet stringent new planning laws in relation to crush size, wastewater management, building location and spill protection. These measures protect the Mt Lofty water catchment area and minimise the use of precious water pumped from an underground bore or harvested through rainwater tanks.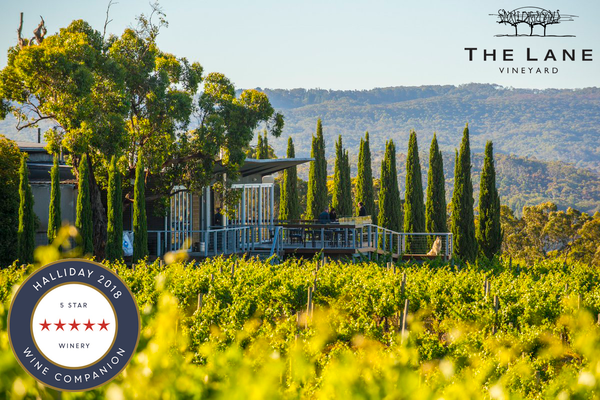 TLV winery was awarded 5 red stars at the 2018 James Halliday Wine Companion.
TLV has adopted a range of cleaner production practices in the winery to improve the quality of our wastewater including utilising an ozone generator to sterilize barrels and tanks rather than using caustic chemicals. This results in 'cleaner' wastewater that is treated on-site in an aerobic system, polished, then returned to the vineyard as irrigation water.
They selected this method because there is no interaction with groundwater or surface flows. The wastewater tanks are situated within a bunded dam as a spill retention strategy to further minimise any risk to the environment.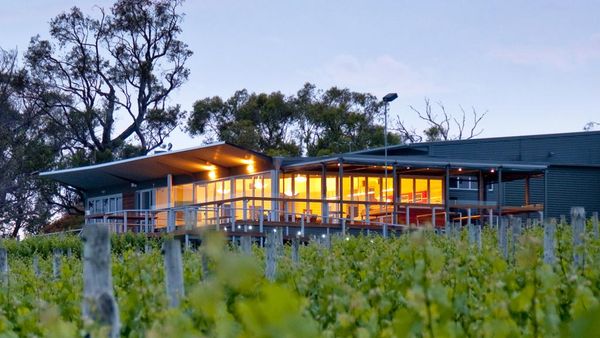 A cooling system and energy efficient lighting are used in TLV's winery, dining and tasting room.
TLV is actively reducing energy emissions through a state of the art cooling system and energy efficient lighting throughout the winery, dining and tasting room. In 2018, the winery installed 300 solar panels which supply 75% of our estate's energy consumption. They bottle and package wine using recyclable materials and are constantly looking for ways to reduce supply chain waste.
In the vineyard, TLV is taking steps to eliminate herbicide and pesticide use. Our aim is to promote abundant organic organisms within the soil profile and natural control of pests within the vine canopy.
TLV is taking steps to eliminate herbicide and pesticide use.
They understand and are humbled by the responsibility to invest in and protect the wonderful natural resources of the winery, as these resources are inextricably linked to the quality and character of TLV wines.
Source: TheLane.com.au