Australian Ambassador Craig Chittick and Australian Consul-General Julianne Cowley surprisingly showed up on a Jetstar Pacific flight from Hanoi to HCMC and brought up special treats to customers along with the crew.
Flight number BL765 on May 10th, 2019 was chosen to celebrate Taste of Australia 2019, organized together by the Australian Consulate and Jetstar Pacific.

On this flight, many customers were amazed to have Australian food and wine for the first time. They were directly served with Australian chocolate and wines, particularly RADA's McWilliam's Markview wines by Jetstar flight attendants.
In particular, the wines chosen by the Australian Ambassador and Australian Consul-General to serve Jetstar customers were our Markview Cabernet Merlot and Markview Sauvignon Blanc, which come from the famous wine region of New South Wales, Australia.

Jetstar Pacific, with 30% stock contributed by Qantas (Australia), has always taken part in activities to promote Australian tourism, culture and image in Vietnam. This is their second time organizing a Taste of Australia flight and their third year participating in the Taste of Australia program. Jetstar Pacific has shown that they are indeed one of the bridges that connect Vietnam and Australia, helping the relationship between the two nation grow even stronger.
Below is the images of the Taste of Australia flight for 2019: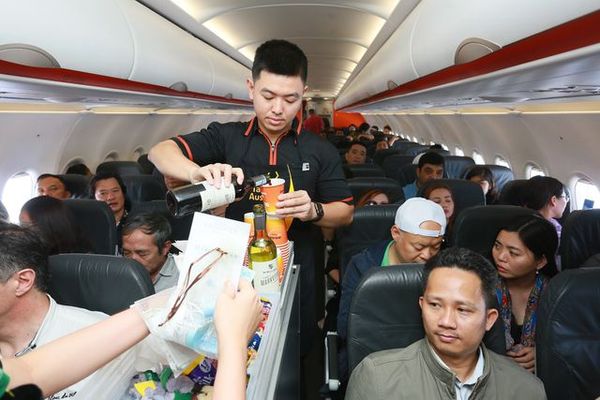 Jetstar flight attendant serving RADA's Markview wines to customers. (Photo: Dan Tri)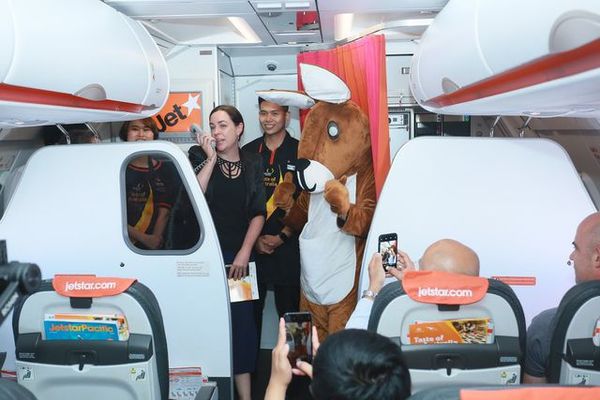 Australian Consul-General Julianne Cowley introduced the Taste of Australia flight to customers. (Photo: Dan Tri)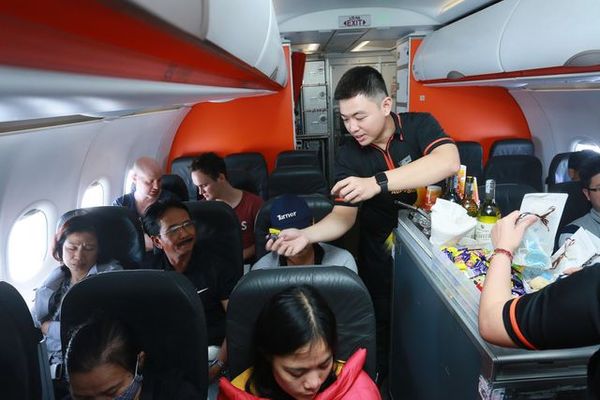 Australian chocolate was also served along with Markview wines. (Photo: Dan Tri)
The cute Australian kangaroo greets Jetstar customers (Photo: Dan Tri)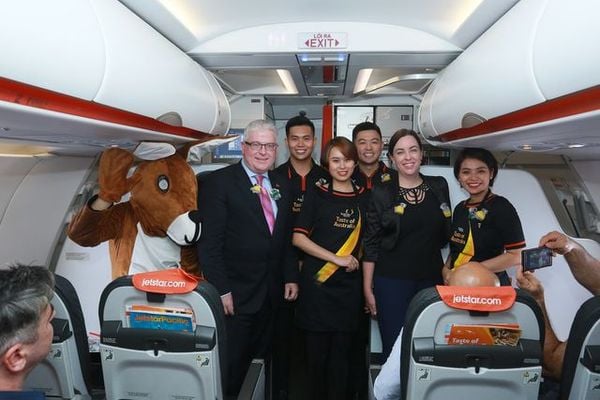 Australian Ambassador Craig Chittick and Consul-General Julianne Cowley together with Jetstar crew members. (Photo: Dan Tri)
Source: Dan Tri
Translation: Ling Dang