Mount Pleasant's Adrian Sparks was named Hunter Valley 2019 winemaker of the year. JIM KELLAR asks him about life at the top.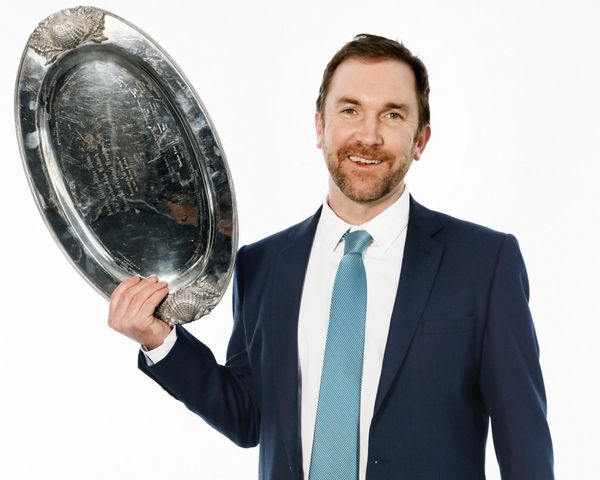 MAKING HISTORY: Mount Pleasant chief winemaker Adrian Sparks, winner of the 2019 Hunter Valley Winemaker of the year. (Photo: Mount Pleasant)
ADRIAN Sparks gets it. The chief winemaker at Mount Pleasant winery is humbled to be in his position. He knows he follows in the hallowed footsteps of Maurice O'Shea, who established the vineyard in 1921 and forged a reputation as a great winemaker. But if Maurice O'Shea was alive today, odds are he'd be mightily impressed with how Sparks has been taking care of the vineyard and making wines that are talked about on a national level.
In the 2020 edition of the Halliday Wine Companion, the consumers' bible for Australian wines, 10 Mount Pleasant red wines score ratings of 95 points or more.
The 1880 Vines Old Hill Vineyard Hunter Valley Shiraz 2017 is called "A masterpiece from the ground up to the wine in the glass. It's rated at 98 points, and estimated it will cellar well until 2067.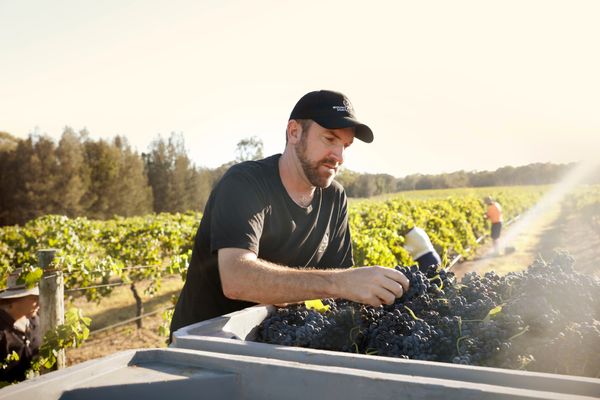 "You know winemaking's not a difficult task, you've just got to get your picking day nailed. You miss the picking day by one day, you've almost wasted a year.", said Adrian Sparks. (Photo: Mount Pleasant)
It didn't take long until he was almost consumed by winemaking.
"You're a huge cog in a wheel, a link in the chain," he says of the heady days around 2005. "The job became huge, vintage was three-four months long . . . I was travelling so much. I was looking after Tasmania, Yarra Valley, Tumbarumba, Orange, Riverina . . . on the road for four days, back to the winery, catch up. And plan the next four days . . ."
When the chance to move to Mount Pleasant came up in 2013 with the departure of chief winemaker Scott McWilliams, he made inquiries. Jim Chatto had just joined the company as chief winemaker, working at Mt Pleasant, and Sparks participated in the 2014 vintage and officially moved to a position at Mt Pleasant on August 1, 2014.
"Not that I'd achieved everything," Sparks says of the move to the Hunter. "I just needed something new and wanted to stay to with the company. So I asked to come up here."
Why not. "It had huge appeal, no worry about that," he says. "It was Mount Pleasant."
He spent three years working closely with Chatto, and in 2018 Sparks was named chief winemaker at Mount Pleasant - only the fifth one in the winery's history. His five years in the Hunter Valley have flown by in a hurry for him and his family.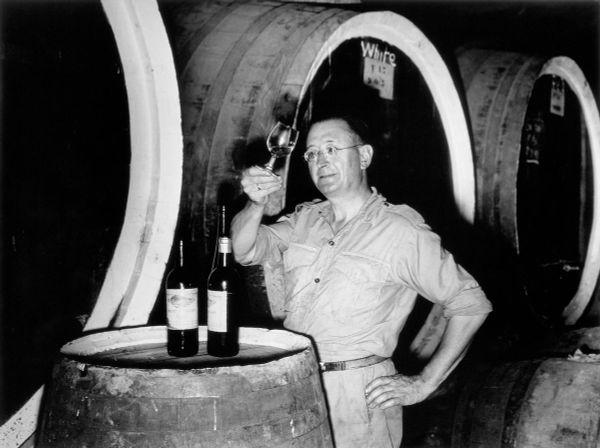 THE BEGINNING: Mount Pleasant's founder Maurice O'Shea. (Photo: Mount Pleasant)
The challenge of the job is certainly no less when you are handed the task of making great wines every better.
"I had Jim Chatto here for three years, I worked beside him. We got to chat every day about different things. I've sort of taken his approach," he says. " I don't think I've changed too many things. The big thing, I just keep backing out the oak every year . . . and keep everything separate.
"You want those blocks to be separate and allow them to shine. You know winemak- ing's not a difficult task, you've just got to get your picking day nailed. You miss the pick- ing day by one day, you've almost wasted a year. You need to be out there tasting."
And clearly, he has his company's bless- ing to get on with the job the way he sees fit. "In 2018 we got back to using only our own fruit," he says. "And we got to a point of start again. "We've got four vineyards: Lovedale, Rose-hill, Old Hill, Old Paddock. And that's all the fruit we take. We're not going to be buying bits and pieces off other people. We get it back to bare bones. This is what we've got to play with. Let's start there.

NEARLY 100 YEARS: Mount Pleasant in the early years. (Photo: Mount Pleasant)

"Reset."
He is the first to admit the winery could drive more tonnes of fruit through its equip- ment and make better use of it economies of scale. But that's not the direction its heading.
The awards speak for themselves: the reds, coupled with just-as-famous whites (notably semillon), reflect a commitment to serious winemaking.
As single vineyard wines have risen in popularity, Mount Pleasant has right on trend - if you can be on trend after nearly 100 years.
"I believe in Mount Pleasant," he says. "I believe we should be being spoken about in the top tiers when people say what is the best Hunter Valley winery? Mount Pleasant should be being spoken about."
Maurice O'Shea would toast to that.
Source: Weekender - Newcastle Herald