Pertaringa Red Wine
In 1980, Geoff left the family company, Thomas Hardy & Sons, to make his own wines. Thomas Hardy was known as the Father of South Australian wines, first establishing Hardy's in 1857.
Pertaringa vineyards in the foothills behind McLaren Vale produce some of the region's finest wines due to ideal Mediterranean styled climate and terroir.
The name Pertaringa means 'belonging to the hills' and originates from the local Kaurna indigenous language.
Introduction for Wines by Geoff Hardy. (Video: Youtube)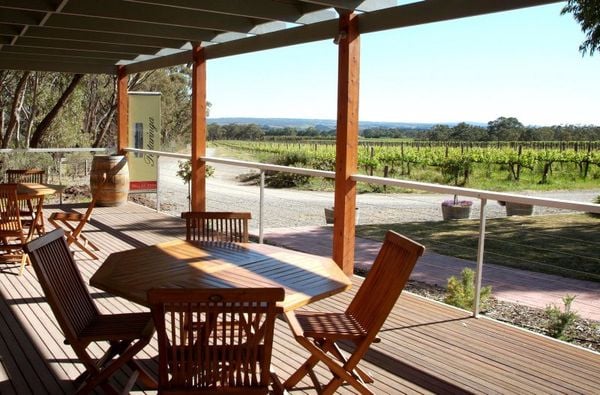 Pertaringa's vineyard at McLaren Vale. (Photo: winesbygeoffhardy.com.au)
---