Australian Seppeltsfield Red Wines
INTRODUCTION ABOUT SEPPELTSFIELD WINES
Seppeltsfield was established in the Barossa Valley by Joseph and Johanna Seppelt just 15 years after the European settlement of South Australia.
After an enterprising but unsuccessful attempt to grow tobacco leaf on his original settlement in South Australia, in 1851, Joseph Seppelt ventured North. He purchased 158 acres of land from a farmer of Tanunda, and it was here where his family established a mixed farm of wheat, corn, livestock and grapevines. Unlike tobacco, his grapevines flourished, and soon grew 'colony-wide' demand for his quality wines, spirits and liqueurs.
Regarded as one of Australia's most successful wine dynasties, the Seppelt family maintained ownership of their wine interests, including Seppeltsfield, until 1985. B Seppelt & Sons, as it was then known, went on to evolve into a period of corporate ownership which extended nearly three decades.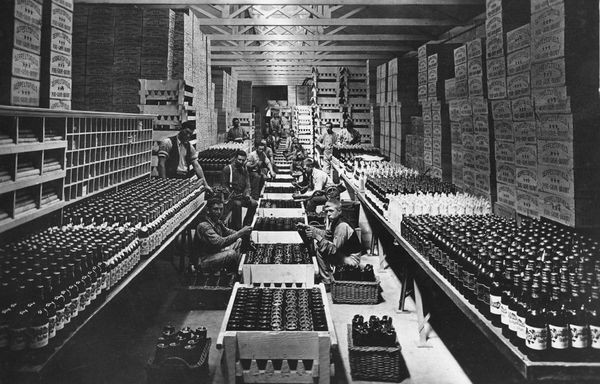 Old Bottling Hall c1900 (now Seppeltsfield's Cellar Door)
The estate returned to private ownership in 2007, now under the custodianship of proprietor Warren Randall – a qualified viticulturist and winemaker who worked for the Seppelt family during the 1980s.
Seppeltsfield's winemaking philosophy is guided by four elements, which reflect both our history and our future endeavours. Our wines are handcrafted ultimately for enjoyment, but with an eye on ageability. Our unique 1888 Gravity Cellar plays a significant role in the style of many of our bottlings, and for our still wines, we celebrate the re-imagining of traditional fortified varietals. These elements are grounded in a belief of place over person. Our winemaking team's primary aspiration is to translate the character of our vineyard sites and each season – in our wines themselves.
---