The Lane Vineyard Red Wine
Designed by John Edwards and Wineries By Design's Gerald Asbroek, the winery incorporates the latest technology and winery equipment available.
John's extensive research and the careful selection of winemaking equipment reflect his intimate knowledge of every block of grapes at The Lane Vineyard.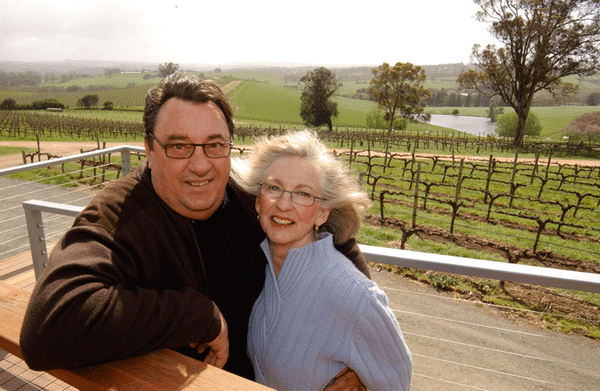 John and Helen Edwards - founders of The Lane Vineyard with their vines in Adelaide Hills. (Photo: TLV)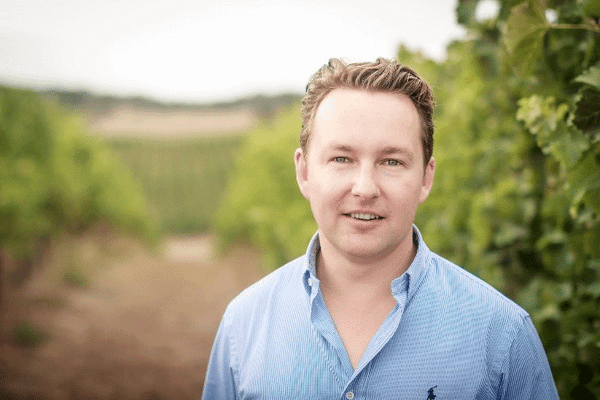 Ben Tolstoshev, also John & Helen's son, General Manager Global Sales and Marketing. (Photo: TLV)
More food friendly wines of elegance / structure and generational family winery experiences brought it all together to start Ben's journey. At lunch with the family at Beau Rivage in Condrieu, he discovered the beauty of a sense of place and luxury. Exactly where The Lane's Vineyard's winery and dining room sit today.
The grapes are hand picked or carefully machine harvested in the cool hours of night and delivered a distance as little as 10 metres or as far as 300 to the winery door. No food miles here at The Lane Vineyard!

In 2018, The Advertiser's food experts reviewed and ranked The Lane Vineyard #24 out of the top 100 restaurants in South Australia, in which The Lane Vineyard's restaurant stood as the top Adelaide Hills restaurant.
The Lane Vineyard has been rated by the South Australian Tourism Commission as one of the Tourism Champions in South Australia. (Video: Youtube)
GOLD MEDAL FOR THE LANE VINEYARD'S BLOCK 14 BASKET PRESS SHIRAZ AT THE "SIX NATIONS WINE CHALLENGE" 2017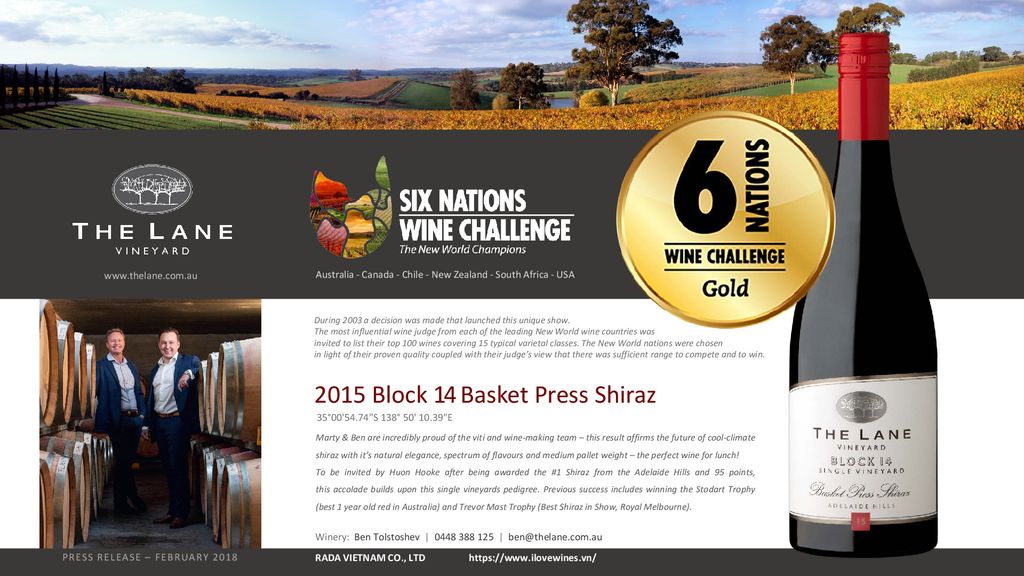 ---