The Lane Vineyard White Wine
Designed by John Edwards and Wineries By Design's Gerald Asbroek, the winery incorporates the latest technology and winery equipment available.
John's extensive research and the careful selection of winemaking equipment reflect his intimate knowledge of every block of grapes at The Lane Vineyard.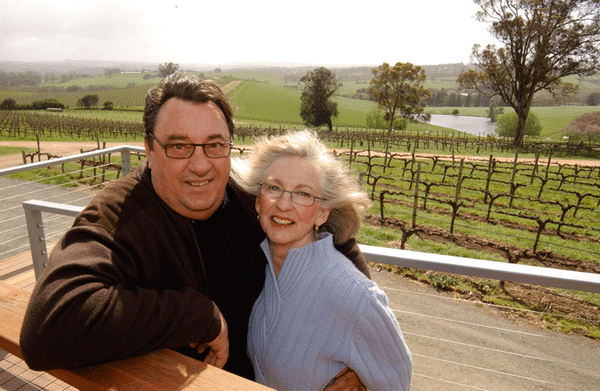 John and Helen Edwards - founders of The Lane Vineyard with their vines in Adelaide Hills. (Photo: TLV)
In the vineyard we are taking steps to eliminate herbicide and pesticide use. Our aim is to promote abundant organic organisms within the soil profile and natural control of pests within the vine canopy.
The grapes are hand picked or carefully machine harvested in the cool hours of night and delivered a distance as little as 10 metres or as far as 300 to the winery door. No food miles here at The Lane Vineyard!

---