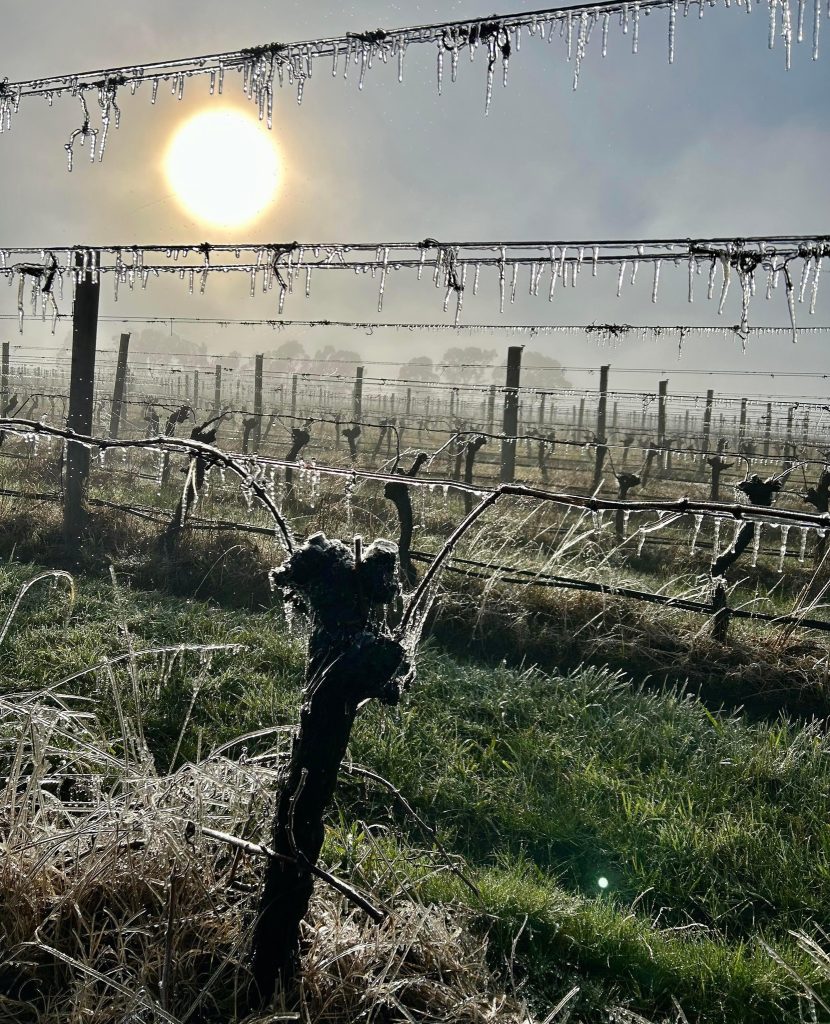 📷️ Rod Harrison, chief viticulturist⁠
Yering Station, Yarra Valley, Victoria In the vineyards this week. Our pinot, pictured here, under frost protection. ⁠ ⁠ When temperatures drop, our management system kicks into gear by spraying water onto the vines. As the water cools, it creates a frozen layer of ice around the bud, and interestingly as it freezes it generates a small amount of heat that in effect protects the bud.⁠
By signing up to our monthly mailing list you are welcoming the latest news, wines and savings directly into your inbox.