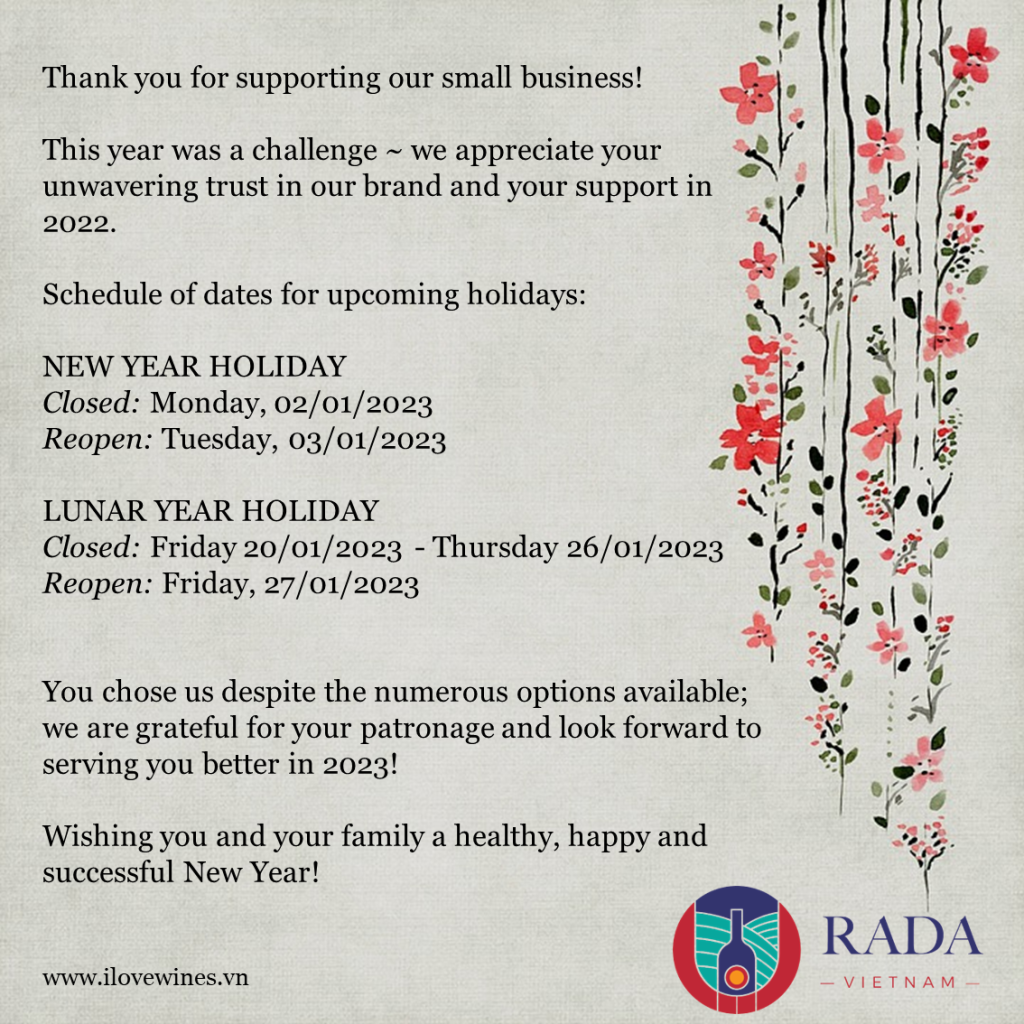 Thank you for supporting our small business! This year was a challenge ~ we appreciate your unwavering trust in our brand and your support in 2022.
Schedule of dates for upcoming holidays
NEW YEAR HOLIDAY
Closed: Monday, 02/01/2023
Reopen: Tuesday, 03/01/2023

LUNAR YEAR HOLIDAY
Closed: Friday 20/01/2023 – Thursday 26/01/2023
Reopen: Friday, 27/01/2023
You chose us despite the numerous options available; we are grateful for your patronage and look forward to serving you better in 2023! Wishing you and your family a healthy, happy and successful New Year!
By signing up to our monthly mailing list you are welcoming the latest news, wines and savings directly into your inbox.