Established by her father in 1980, Bec Hardy has taken over the ownership of McLaren Vale brand Pertaringa, becoming the first female member of the Hardy family to own her own vineyard and produce her own wine. We catch up with her to find out what a typical day looks like for her.
Morning Routine
My alarm goes off at 5.50am, which can feel a bit of a shock in the winter, but I want to have a chance to get showered and have a proper breakfast before taking my five-year-old Matilda to kindy or family day care.
Breakfast is my husband's home baked sourdough bread, often with a marmalade or jam from fruit in the garden, we're currently enjoying Richard's kumquat marmalade. At weekends, breakfast becomes a more leisurely affair, but with a more indulgent meal – such as home cured gravadlax. Every morning without fail we have 'proper' loose leaf tea – Yorkshire of course, which is where my husband and co-MD of the company is from.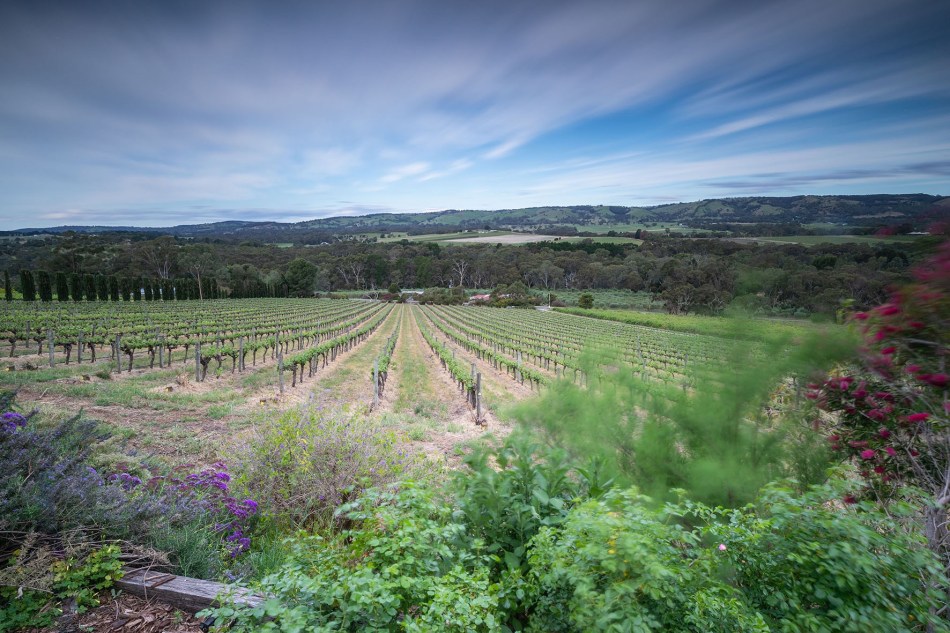 Home is Tipsy Hill in Blewitt Springs. We bought the property four years ago, having totally fallen in love with it. It's set on a hill and the views over McLaren Vale are incredible. Named after the rare 'Tipsy Hill' rose that the previous owners planted, the gardens are extraordinary, and it even has its own small vineyard of Cabernet Sauvignon grapes – which make up the Pertaringa Tipsy Hill Cabernet Sauvignon. It was recently awarded a 99-point score from James Halliday, Australia's most renowned wine critic, which was really rewarding for us and the team.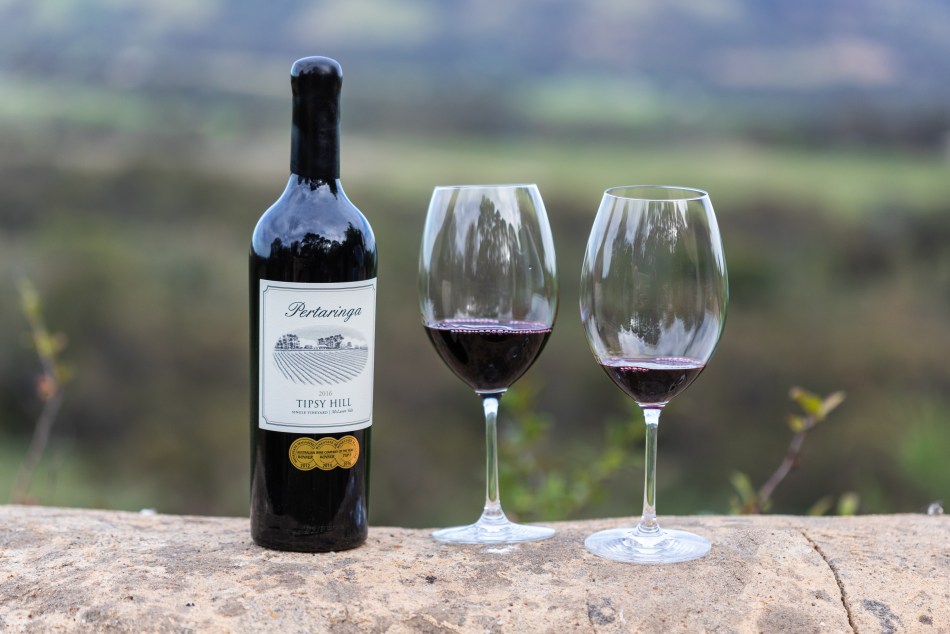 During the Day Routine
Once I've dropped Matilda off, I head into the office, which is next to the warehouse and soon to be opened new Cellar Door at Pertaringa in McLaren Vale. I recently took over this label from my Dad, Geoff. I'm the sixth generation of the Hardy family to be working in wine here in South Australia, and the first female Hardy to own my own vineyard and produce my own wine. It's a big responsibility, and I'm proud to carry the name – I do hope Matilda will one day take over the reins too, but that's in the future!
Work differs day to day, but my role as MD and vigneron is very 'hands on'. From supervising the growing, through to supervising the making and then into the label design, packaging bottling and distribution. It may even be operating the forklift around the warehouse – it's not all tasting wine, unfortunately! Lunch tends to be leftovers, but Richard is an accomplished cook, so it's always a treat.
At the moment, I'm also working on the refurbishment of our Cellar Door – we've appointed a South Australian interior designer to help us make it a welcoming and warm space for people to try our wines and while away an afternoon. It's fun selecting the furnishings and pieces that balance style, originality and practicality.
We're a close office team of five people, plus contractors and casuals at busy times. The core team meet once a week to update on key activity and have a sense check. On Fridays, we tend to have 'knock off' drinks in the Cellar Door. In winter, we get the brazier out and open a bottle of red. It's a chance to try new vintages from our range, but we also like to broaden our horizons and try wines from other friends and neighbours in the industry in McLaren Vale, as well as Old World classics.
Matilda is very busy with after school activities – whether it's swimming, acrobatics, ballet, tap and jazz, so I'll take her to these before we head home.
Evening Routine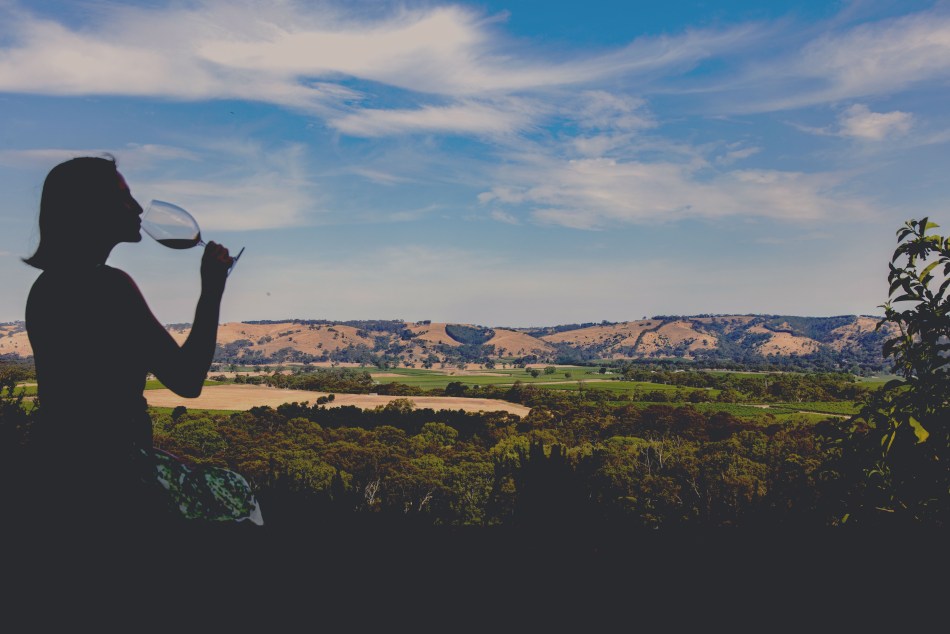 If I have time I'll have a potter in the garden – I love getting lost in the maze of different areas, all linked by paths and hedges – at weekends I'll tend to the topiary balls, to make sure they're looking perfect – there's around 40 in the garden. We open up the garden for weddings, and we're currently working on plans to launch an intimate dining experience here at Tipsy Hill – watch this space!
Dinner is at the table every evening. Richard plans the week's menu on a Saturday and has a few favourite local suppliers such as the family operated Ellis Butchers and Seafood Chest. We tend to have a light entrée followed by a main, paired with a glass or two of wine -although we do try to have a few alcohol-free days in the week! With seafood, we tend to opt for the Bec Hardy wines Pinot Gris or Pertaringa 'Lakeside' Chardonnay if it's a meatier fish or creamy dish. With red meats, it might be the Over the Top Shiraz or if we're feeling like a treat, we'll open a bottle of the Yeoman Shiraz.
We'll then head to the sofa with our dog, Churchill, and indulge in a bit of TV to relax. Our family are big fans of Rick Stein, and his wife Sas. We try to get to their place at Mollymook, NSW once a year, and, as we can't travel at the moment, watching Rick tour through his 'Secret France', on his 'Long Weekends' or 'Far East Odyssey' is the nearest we can get to these places and provides inspiration for the family menu for the week ahead!
I then head to bed around 10 – I'm one of those lucky people that is out like a light and can sleep anywhere – which I'm so grateful for when the alarm goes off the next morning before dawn!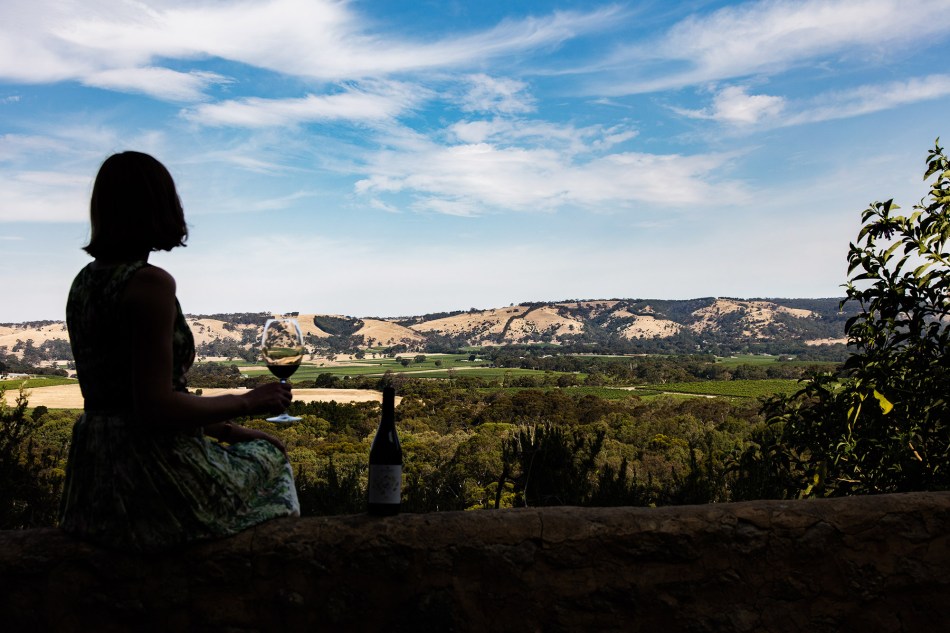 About BecBec Hardy is joint MD and viticulturist at Bec Hardy wines. A sixth-generation member of the Hardy family, she gained a degree in Viticultural Science before going on to work nationally and internationally in wine production, marketing and exporting. After establishing Bec Hardy Wines in 2015 and acquiring the Pertaringa wine brand from her father's business in 2020, she is now making her own way in the Australian wine world as the Hardy's family's first female vineyard owner and producer. Visit Bec Hardy Wines here to find out more.
By signing up to our monthly mailing list you are welcoming the latest news, wines and savings directly into your inbox.