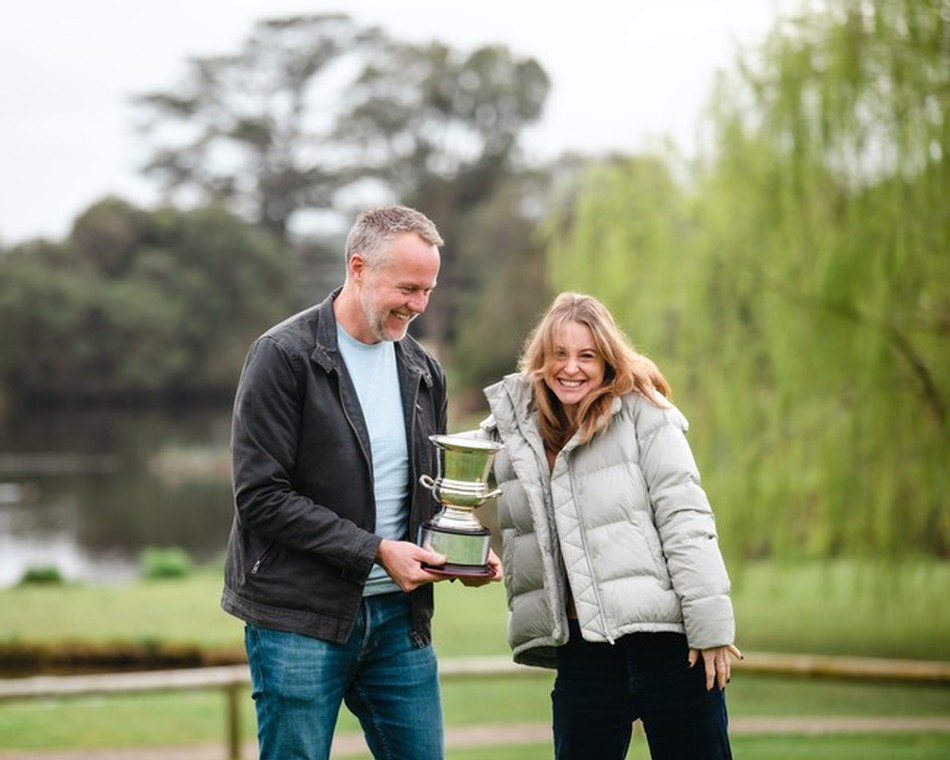 29 AUGUST 2023
Crittenden Vineyard is the winner of this year's Dr Alan Antcliff Award for a commitment to environmental excellence.
In only its second iteration, Crittenden won Mornington Peninsula Wine's Dr Allan Antcliff Award due to our work to recover the soil health and vitality of our grapevines with a rigorous program of composting, undervine plantings and mulching and our vision to be a sustainably thriving wine business into the future.
The judging panel included three highly esteemed viticulturists, Dr Samantha Scarratt, Mark Walpole and John Whiting, who assessed all applications, visited each vineyard and narrowed the extensive list of applicants down to three finalists: Crittenden, Quealy Winemakers and Portsea Estate.
Rollo said going through the submission process was highly beneficial.
"It gave us the opportunity to pause and reflect on every aspect of our viticultural process. The interaction with the three judges, given their wealth of collective experience, has brought great value to our business, and resulted in further consideration and evolution of our processes," Rollo said.
"To be recognised through the Dr Allan Antcliff award was unexpected but very much appreciated and we look forward to sharing our learnings to the greater benefit of all Mornington Peninsula grape growers."
As part of the award, Crittenden receives a travel bursary to extend the knowledge and expertise of sustainable winegrowing with the intent to share the findings with the region's grapegrowing community.
Dr Scaratt, who led the judging process said the panel was impressed by Crittenden's approach to soil ecology through extensive compost research and development and to provide the balance and biodiversity necessary for a thriving ecosystem.
"What set Crittenden apart in a very close competition, was its extensive research into, and application of, different practices in the vineyard. It is something the team there have been doing for quite a while now with excellent results," she said.
We have been doing this work since the early 2000s, and over time we have learned to focus on the bacteria and fungi present in compost to support the health in the soil and root systems putting nutrients back into soil that is depleted during the growing and ripening phase.
The Dr Allan Antcliff Viticulture Award is an initiative of Mornington Peninsula Wine and the Myer family, who led by the late Bails Myer, have expressed a long-term commitment to grape growing and winemaking on the Mornington Peninsula since the 1970s.
The Crittenden family is extremely grateful to the judges, Mornington Peninsula Wine and the Myer family for this esteemed industry award.
Source: Crittenden's News (https://www.crittendenwines.com.au/blog/Crittenden-Wins-the-Dr-Alan-Antcliff-Award)
By signing up to our monthly mailing list you are welcoming the latest news, wines and savings directly into your inbox.